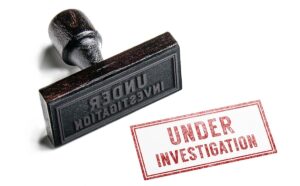 Looking for reliable and trustworthy legal support services in Colorado?
Look no further than Rocky Mountain Investigations! Our team, has over ten years of experience in traffic accident investigations, background checks, surveillance, asset protection, and witness interviews.
Our team of professionals come from diverse backgrounds and experiences, which means we can approach each case with a unique perspective and provide high-quality investigative services that are tailored to your specific needs.
At Rocky Mountain Investigations, we pride ourselves on our professionalism, integrity, and commitment to our clients. We understand that the work we do is sensitive and that confidentiality is of utmost importance. We work tirelessly to gather the information our clients need to make informed decisions while maintaining strict confidentiality throughout the investigative process.
If you need investigative services in Colorado, we offer a free initial consultation to discuss your case and determine the best course of action. Don't hesitate to contact us and discover how our team can help you today!
Rocky Mountain Investigations is licensed, insured, and bonded, including E&O Insurance.