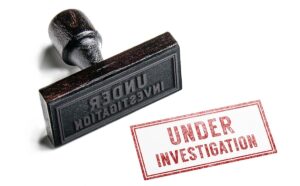 Looking for reliable and trustworthy legal support services in Colorado?
Look no further than Rocky Mountain Investigations! Our team, has over ten years of experience in traffic accident investigations, background checks, surveillance, asset protection, and witness interviews.
At Rocky Mountain Investigations, we are a dedicated and experienced team of professionals specializing in various areas of investigations including:
*Criminal Investigations
*Criminal Defense Investigations
*Civil Litigation Investigations
*Traffic Accident Investigations
In criminal defense investigations, we are passionate about upholding the principles of justice and ensuring that every individual receives a fair and unbiased representation. Our team works tirelessly to uncover facts that can potentially change the outcome of a case, leaving no stone unturned in our pursuit of truth and justice.
For civil litigation support, we offer a range of services designed to bolster your case and provide a strong foundation for your legal arguments. Our team's extensive experience in this area allows us to assist attorneys and their clients with valuable insights and well-documented evidence, helping them build a compelling case.
Traffic accidents can have life-changing consequences, and our team understands the importance of conducting thorough investigations to determine liability and responsibility accurately. We meticulously analyze accident scenes, collect data, and interview witnesses to reconstruct the events leading up to the incident, providing clarity and valuable information to those affected.
Our commitment to excellence, integrity, and client satisfaction sets us apart in the industry. We believe that every case is unique and deserves personalized attention, which is why we approach each project with diligence and dedication.
Rocky Mountain Investigations is licensed, insured, and bonded, including E&O Insurance.